Guest Post By Chloe Taylor
Traditional decor, color palettes and furniture are well-loved, timeless and… well, traditional, but they can get a bit dark, stuffy and boring. On the other hand, the trendy contemporary interior design style is smooth, clean, elegant and exciting, but many people perceive it to be cold and impersonal. However, there is some good news for all of you who can't seem to decide on which side of the interior design spectrum you fall. You can opt for both of these and rock a so-called "new traditional" style in your home. Here's how you can achieve this beautiful, trendy and practical look.
Utilize color for a brighter interior
Color is probably the easiest and most effective way to elevate your home's style. If your home features a traditional palette of white or beige, you can spice things up with more modern and bold colors like soft blue, canary yellow or trendy shades of green. These shades will invigorate your home with new energy, while your furniture will keep it grounded and traditional. However, these bright colors are best used in smaller doses like in an accent wall, a piece of furniture or modern decorative pillows, otherwise, your interior can get a bit overwhelming.
Mix materials
New glass and metal coffee table placed next to an old wooden vanity? A contemporary standing lamp placed next to a traditional window treatment with floral curtains? If you think items made of such different materials can't possibly go well together, think again. Different textures and finishes can give your home a thought-out designer look and they can enhance other elements of interior design like color, lighting and the atmosphere of the room itself. So, if you want your home to look more contemporary, mix different materials and your home will transform instantly, if you're still not sure what looks good with what and still want that modern contempory feel then head on over to furniture in fashion you'll get some great ideas from their superb collections and hopefully find a piece of furniture or two for your room makeover.
Modern art in a traditional home
Interior designers who love to mix the old and the new often reach for art. Juxtaposing contemporary art pieces with the traditional feel of older homes usually looks well thought-out and trendy. You can opt for abstract paintings, graphics, or metallic and smooth sculptures that will stand out among your classic furniture and wall treatments. Make sure the colors of the artwork complement your color scheme and you've got a winning combination. If you're worried about moving large items of furniture like sofas and art, find an ebay courier service who will be able to help deliver it to you.
Mix furniture from different eras
Matching furniture throughout the home is very passé and monotonous, so don't hesitate to mix items from different eras. Different styles, patterns and materials will make your home more interesting and fresh and create an eye-catching contrast. For instance, a classic freestanding bath will look amazing and serve as an attractive focal point, especially when paired with an otherwise elegant and minimalist bathroom design. All in all, concentrate on contrasts, but be moderate or your space might look chaotic.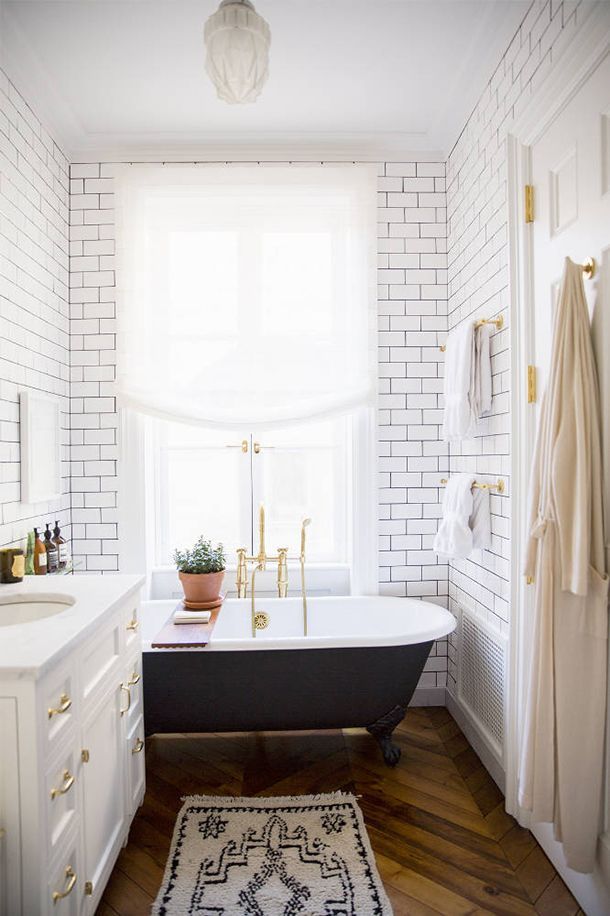 The devil's in the details
You don't even have to go big to successfully mix traditional and contemporary pieces in your home. You can go as small as to change the arrangement of books and items on your shelves. Traditionally, books are usually displayed library-style—vertically and in rows. However, if you want to bring them to life and freshen up their look, opt for a horizontal stacking method that's much more modern. You can create multiple stacks on one shelf or fill the empty space with art pieces or souvenirs from your travels.
Let your imagination fly
When you enter any living room, you might expect a sofa, a coffee table, a work area and a TV setup. It's traditional and it works well. However, would you expect a furry rug and a comfy armchair placed in a work area or a bronze sculpture of a Greek god in the hallway? Not really, but these are the unexpected things that will make you say "Wow!" So, feel free to experiment with exotic art, colors and furniture arrangements. These eye-catching elements will break the monotony of a traditional home, but still let it keep its warmth and comfort.
The new traditional is a very flexible interior design style, so don't limit yourself to anyone's advice and rules. You can use these tips for inspiration, but ultimately go for items and elements that inspire you and make you love your home.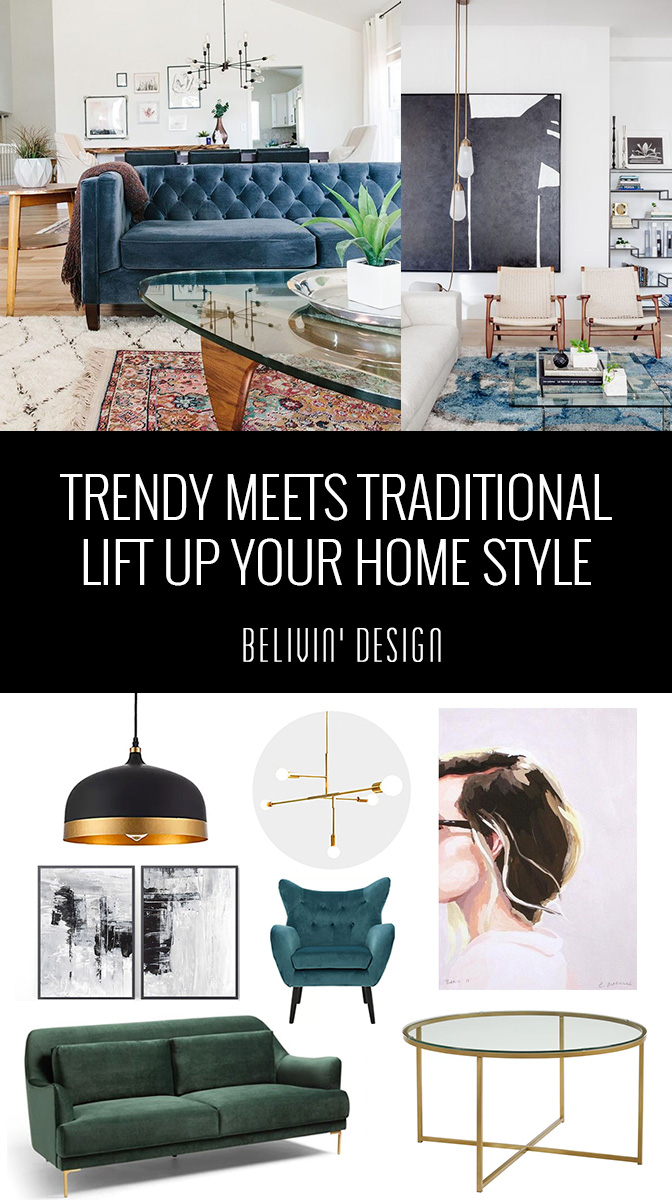 About the author:
Chloe is an art historian and recreational ballet dancer. Her biggest dream is to travel the whole world and take stunning photographs of beautiful places. She also enjoys learning and writing about home design, since she is crazy about aesthetics. She is a regular contributor to Smooth Decorator