Throw Pillows have recently become an essential decoration element in every interior, especially in living rooms. As there are so many throw pillows to choose from, so many sizes and colors and so many ways to place them, we sometimes just give up and stay with our old (and usually boring) ones.
The styling of our living room, probably the most decorated space in our home, tends to change from time to time; the desire for a fresh look can arise from our current state of mind, changing of taste and decoration trends. The right selection of throw pillows can easily do the job. All you need is a few well-placed decorative pillows on your sofa and living room chairs, and the room looks entirely different.
The throw pillows do not have to meld with the general look of the interior, and can even be the main spot of interest in it.
Three helpful tips to style your throw pillows:
1. Mix & Match: Patterns, Sizes and Colors
The best thing about the contemporary throw pillow styling is that you can combine patterns, colors and shapes to create a trendy and stylish look.
Don't be afraid to get "out of the box" and mix pillows that traditionally do not match – such as dots with lines, different patterns, rectangular pillows with round ones, typography and more.
If you want to keep it simple, choose a dominant 2-3 color palette and mix the pillow's patterns accordingly. The options are endless!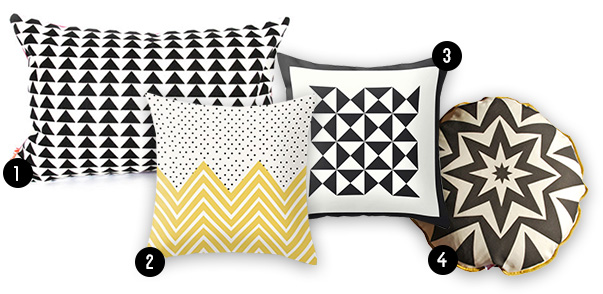 2. Printed – Art Throw Pillows
You don't have to choose all your pillows from an existing variety; if you want to create a different and unique look to your living room, you can add printed throw pillows of your favorite art or artist (Patterns, illustrations, photography, etc.) and combine it with the rest.
These unique pillows will probably be the main attraction in your living room and will bring a fresh and trendy look to it!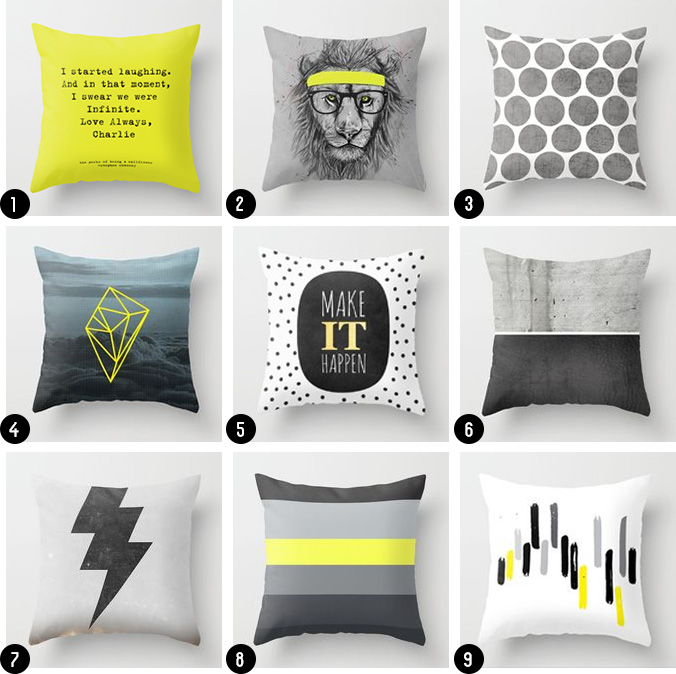 3. Odd is the new Symmetry!
When arranging the pillows, try to avoid the symmetric tradition… it is so boring!
Instead of placing two pillows on each side of the sofa (or 3), change it to two throw pillows on one side and 3-4 pillows on the other (same for each other combination you choose, as long as it not the same on each side). Odd numbered pillows will also bring a fresh, modern look to the sofa add will bring the focus to your new amazing throw pillows!