We all love the amazing kids rooms we see in Pinterest all the time, in many of them we see the use of bunting banners – these nice decorating pennants. Not all of us are masters of sewing, here is a simple trick for a quick 10 minutes DIY project with and awesome result.
Print the bunting banner on a thick A4 paper, any home printer will do the work (there are 5 files each with 2 flags)
Glue the flags to a fabric tape or a rope
Hang the paper bunting banner on your kids wall and get a cool and trendy look
Please note: this file is for your personal use only, you can download and print it as many times as you like but you can't sell it.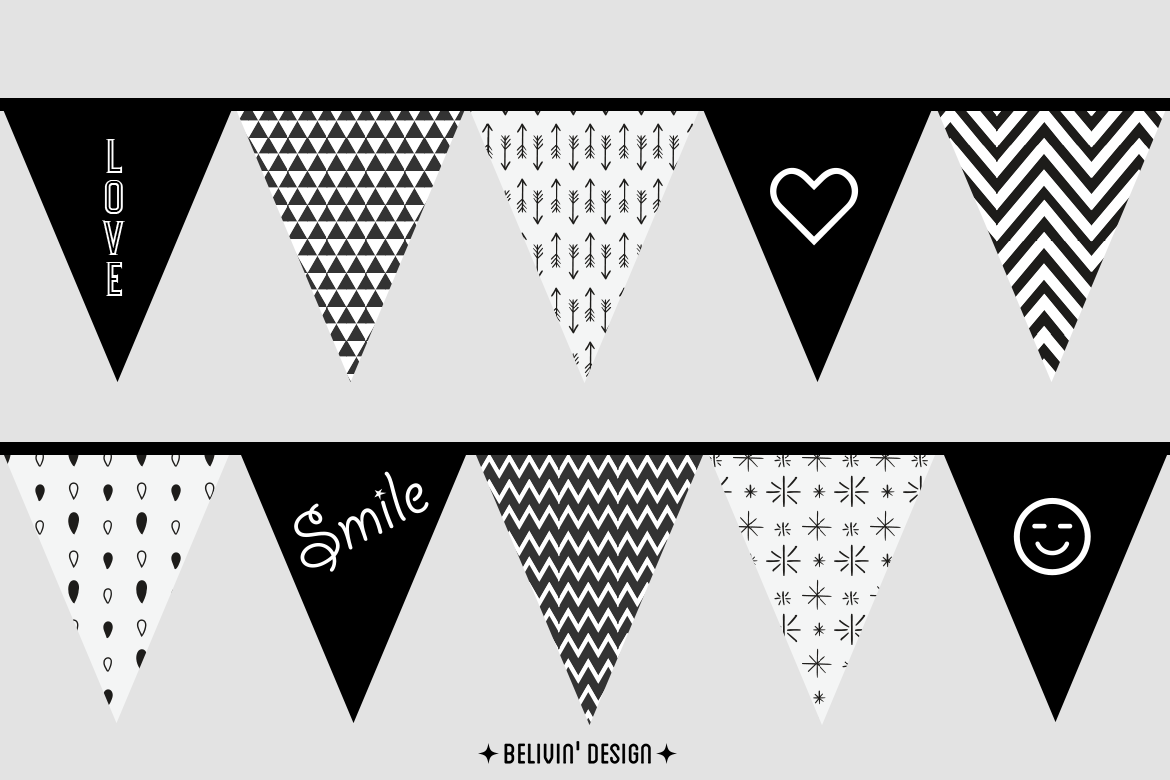 There are many pattern files you can download in affordable prices and create your own bunting banner decoration, here are some suggestions from creative market, click on the images for more info: