We are sharing some love with you today!
Enjoy our free printable love cards, specially created by Belivin' Design and express that lovin' feeling!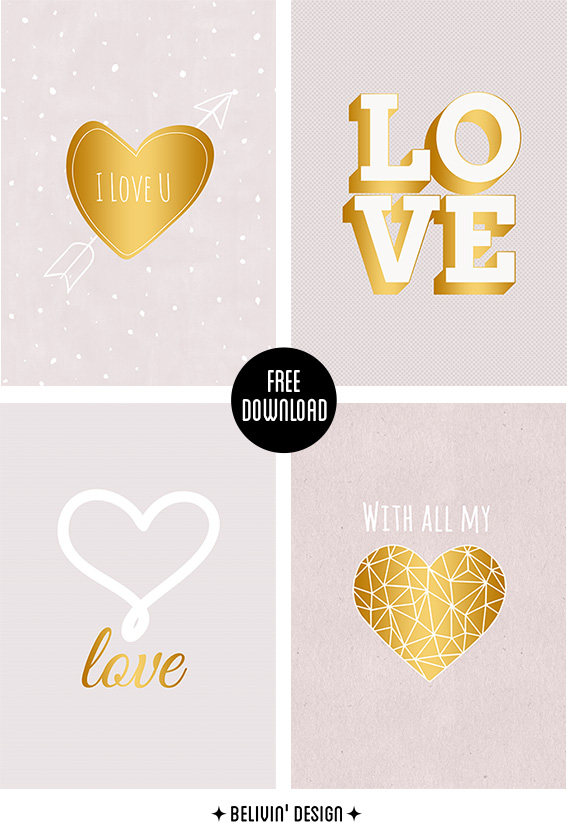 Click to Download Free LOVE greeting cards printables 
And if you are done with kitsch romantic cards, you can always have a little laugh with one of the humoristic cards we picked for you…cause we can't be so serious all the time!