Looking for some creative DIY wall art ideas for your blank walls?
We collected some awesome do it yourself wall art projects, that would not empty your pocket or your spare time and will definitely brighten up your home with unique and beautiful hand-made wall art.
Yes, these projects look so pretty you might probably think you have to be extremely artistic or creative… But you will be surprised! All you need is some good will and to carefully follow the instructions and you will have these amazing wall art in no time!
Ready? Start by checking out these colorful DIY ideas, which would look great in your bedroom, kid's room, living room, work space, and basically any space you choose.
Follow this guide to learn how to decorate your walls with typography, threads, textures, fabrics, paper and many more cool designs.
So don't leave your walls sad and lonely… get crafty with these truly amazing 24 easy wall art DIY ideas:
1. DIY Photo Wall Hanging
Go through all those great pictures you took with your cell phone, and print out your favorites. Keep them close to inspire you with this modern photo hanging tutorial.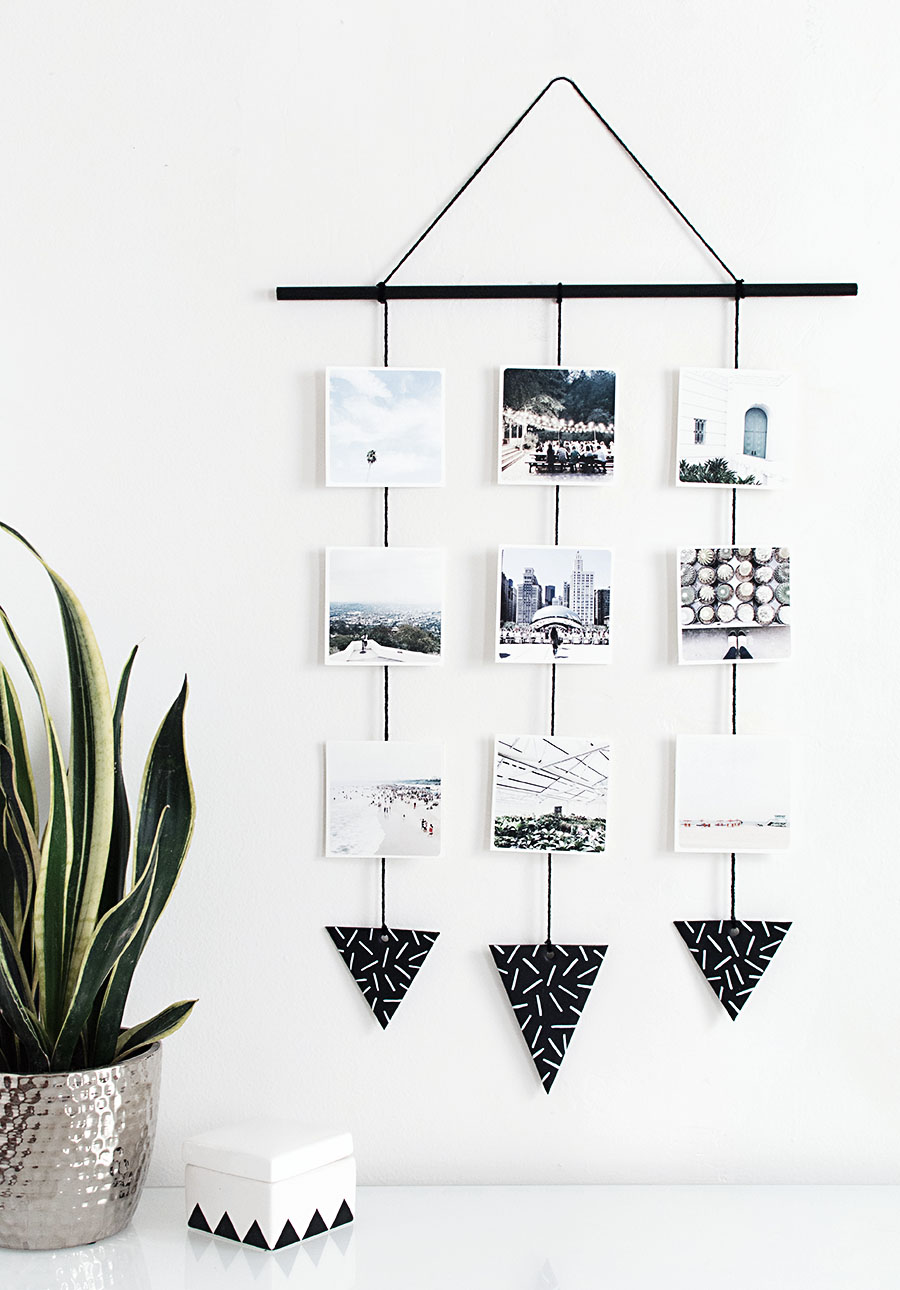 Source: homey oh my
2. Cute DIY Frame Shelves
This is a great way to reuse old frames, and turn them into cute and useful shelves. All you need is to add a square of hobby wood to the back of the frames, and create these beautiful shelves.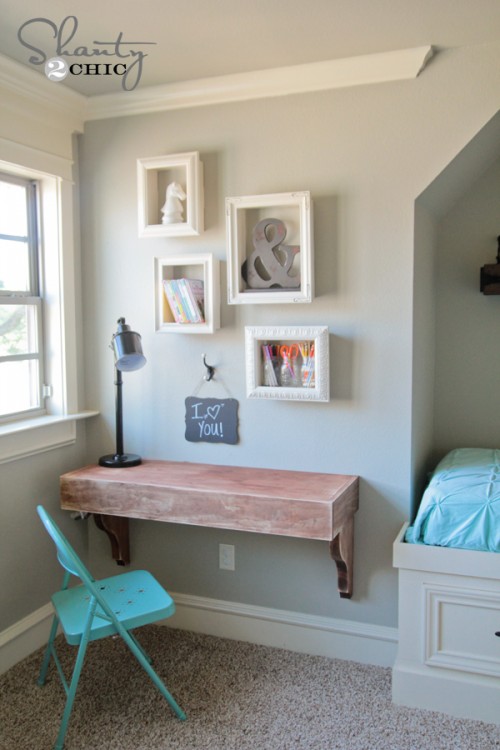 Source: shanty-2-chic
3. DIY Book Art
This is such a beautiful and creative way to make your own vintage gallery wall: simply feed old book or dictionary pages through a printer to create unique silhouettes.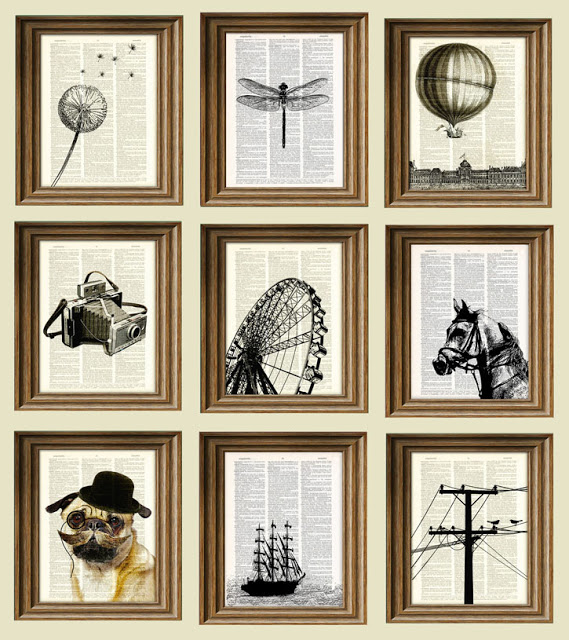 Source: Ruffles and stuff
4. DIY Framed Fabric Wall Art
Don't know what to do with leftover fabric scraps? This is the perfect DIY for you!
Grab some of your favorite colors and patterns in fabric or wallpaper (or both), and just frame them. You can choose old and antique looking frames for a vintage look or new frames for a modern effect.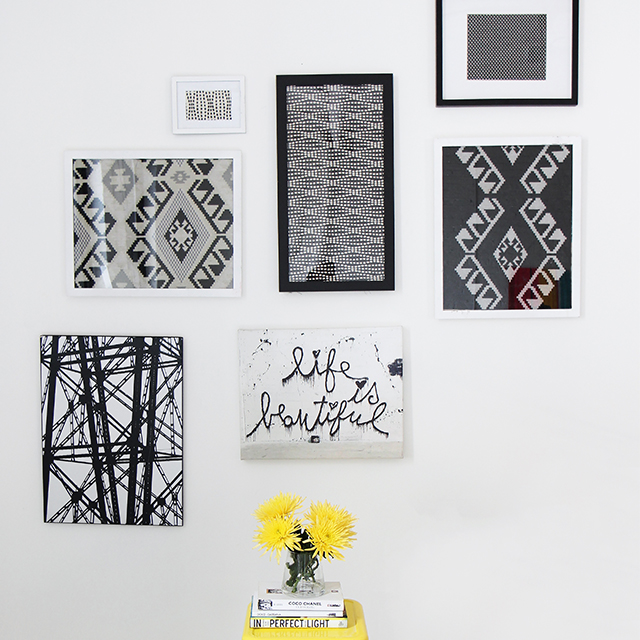 Source: The fabric of our lives
5. Nature Theme DIY Wall Art
With slices of wood and printed images of birds (or any other theme you choose), you can create a unique and beautiful wall art series. Check this really easy DIY tutorial.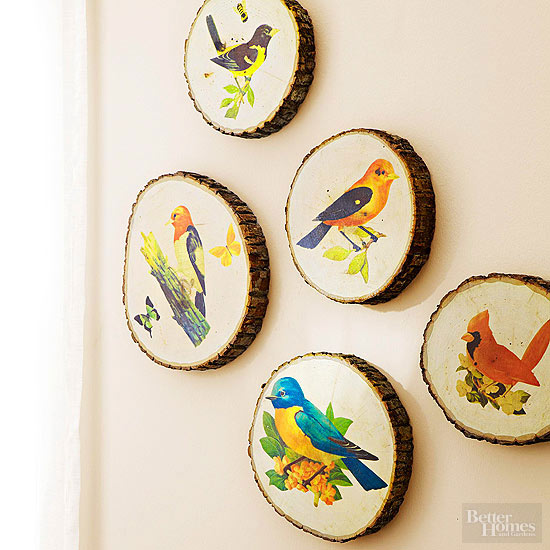 Source: bhg
6. DIY Vintage Paper Heart Wall Art
This wall art idea is great for girls' rooms. Pick your favorite heart colors, and with a simple piece of wood and some paper, create this beautiful vintage style piece.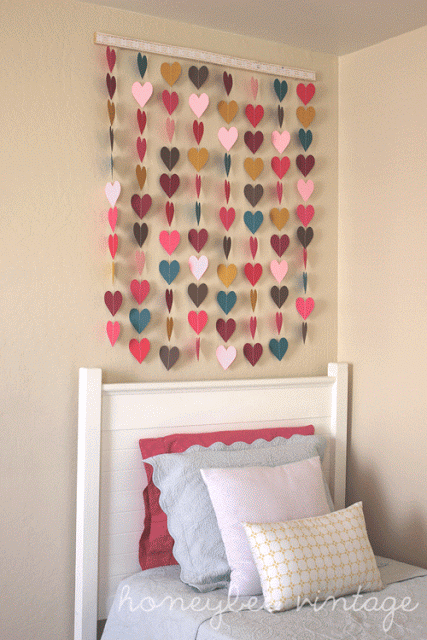 Source: Honey bee vintage
7. DIY Typography wall art
The combination of typography with other art prints, adds a lot of interest to the space. Choose the quote that inspires you, and use this DIY tutorial to make your own typography artwork.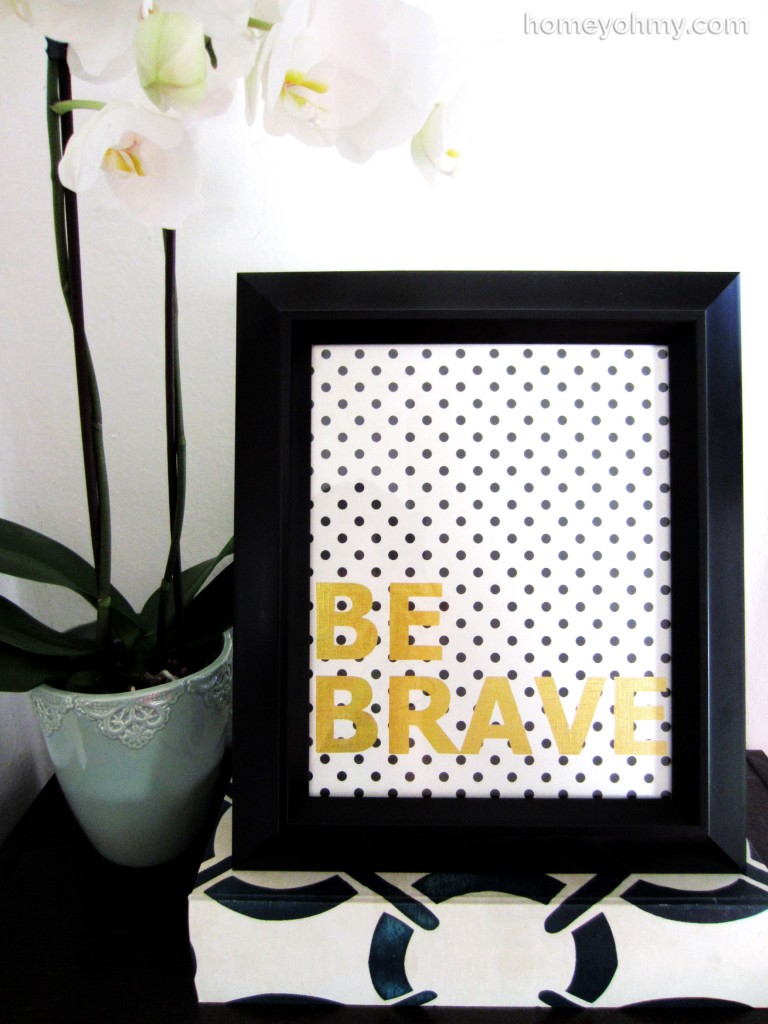 Source: Homey oh my
8. DIY Boho-Style Wall Hanging
Because it's beautiful, very trendy, affordable and so easy to make!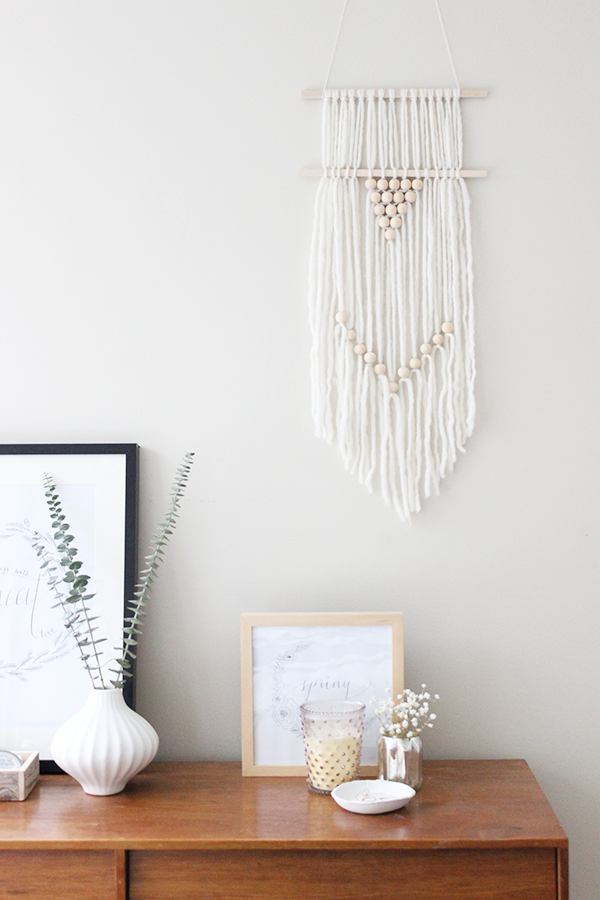 Source: Oh the sweet things
9. DIY Mid Century Wall Clock
This mid century, retro style large wall clock will definitely be the central statement decor piece of your room! So grab your hardware tools and check out this DIY project.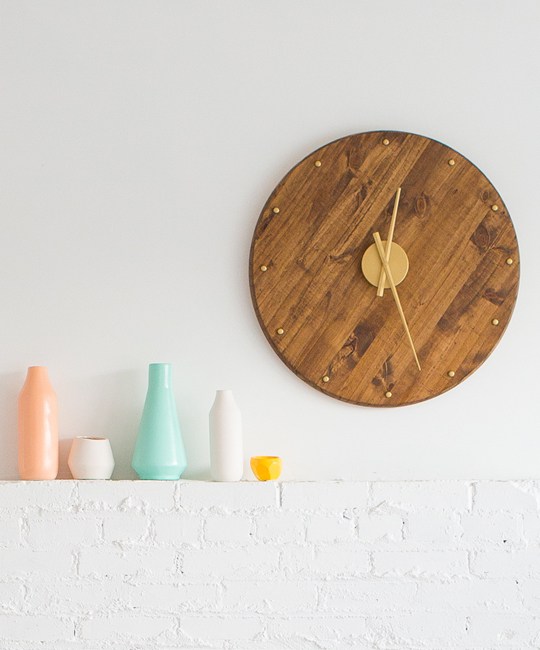 Source: Sugar and cloth
10. DIY Abstract Painting
If you love abstract art, Here's how you can make your own black and white picture; it is simple but very impressive and you really don't need to be an artist in order to get it done.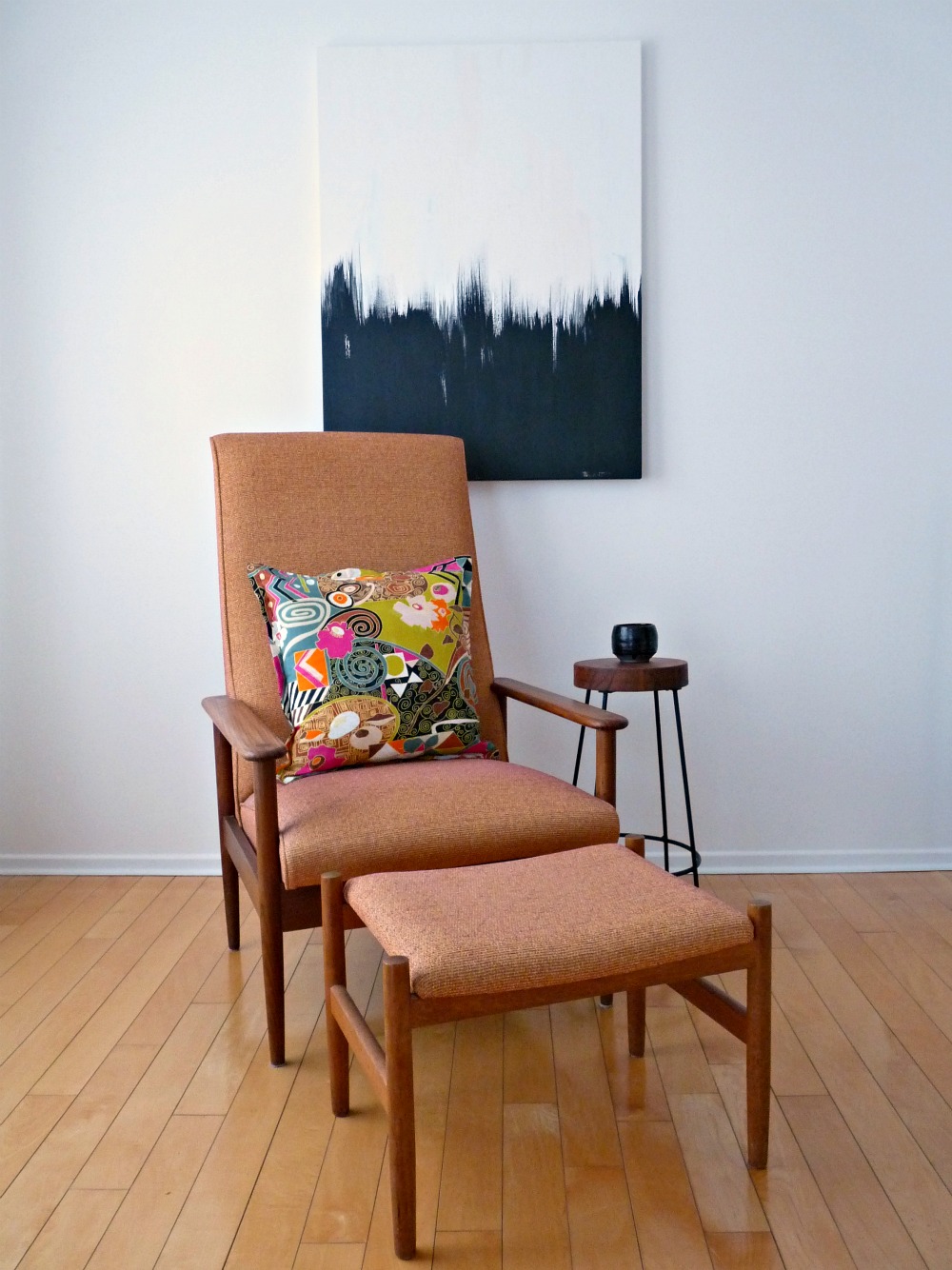 Source: Dans le lake house
11. Reclaimed Wood String Art
Before throwing old pieces of wood away, here is a great idea for a DIY string wall art project: With a bunch of nails and strings, you can create any word you choose and hang it anywhere.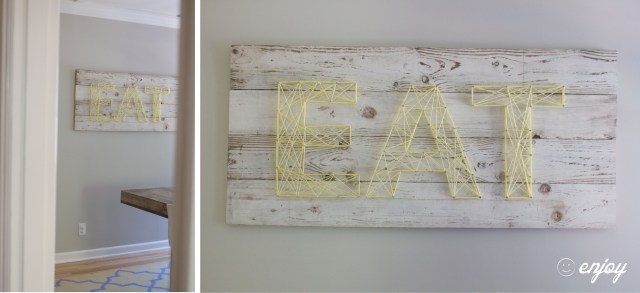 Source: Dress this nest
12. DIY Threaded Heart Wall Art
Another wall art project using the same technique of strings and nails, this time in the shape of a heart. Basically, you can choose any shape and color you want and make a unique and beautiful wall art.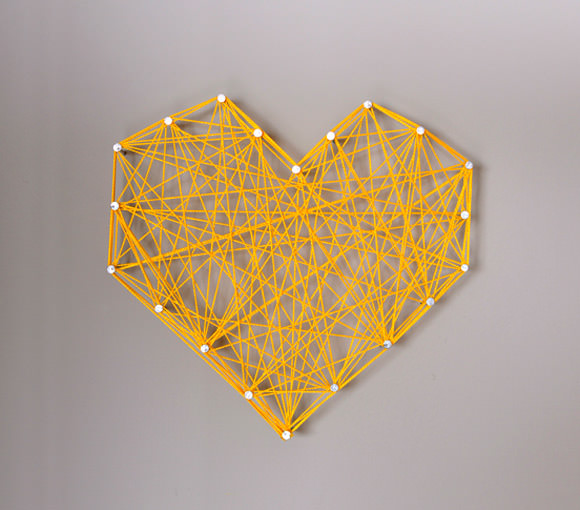 Source: Handmade cha
13. DIY Washi tape picture frames
This is a cheap, easy and surprisingly chic wall art alternative! Framing magazine clippings, photographs and postcards with different colored tapes.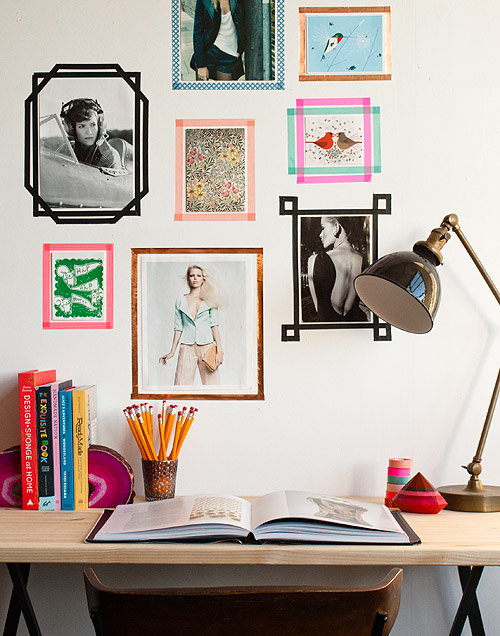 Source: Designsponge
14. DIY Clipboard Gallery Wall
A simple and easy DIY project that will make a huge impact in any room: choose your art and create a clipboard gallery wall. You can combine typography, photos, patterns – the more the merrier.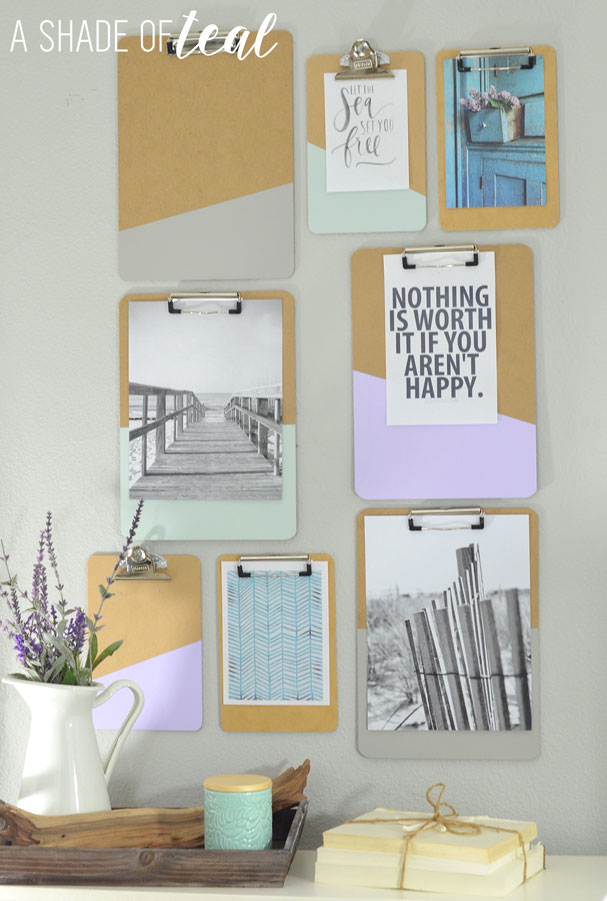 Source: A shade of Teal
15. Color Engineer Prints
These color engineer prints are easy to make. Choose an art print, follow these simple instructions and make a fabulous large wall decor solution on a budget!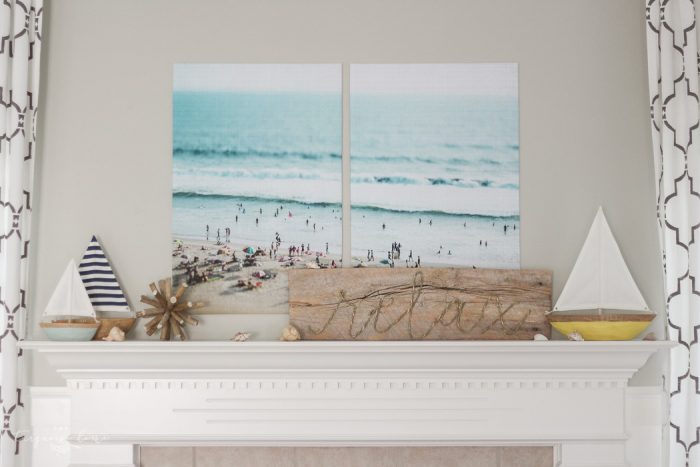 Source: The Turquoise Home
16.
DIY Herringbone Canvas Art
This Herringbone Canvas Art is the perfect DIY project to create a big statement on a budget.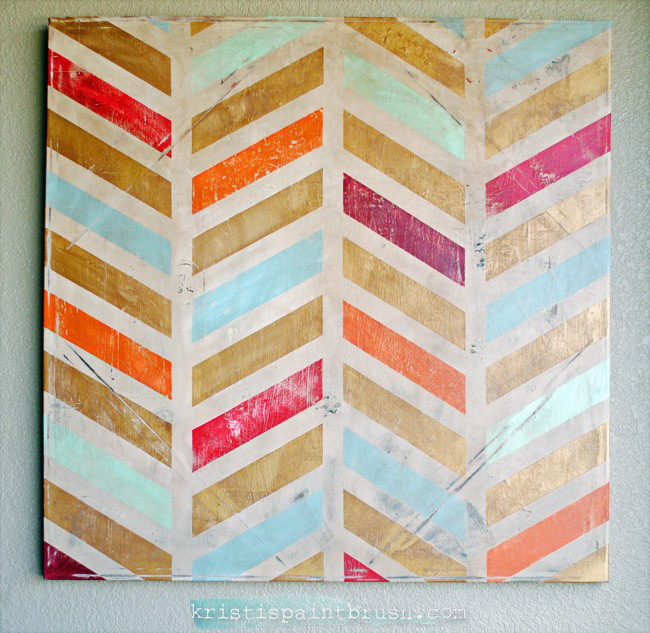 Source: I should be mopping the floor
17. A personalized wooden wall art
Here is an easy DIY personalized wall art project. You can use it to decorate your kids' room and match it to their favorite colors, hobbies, and character.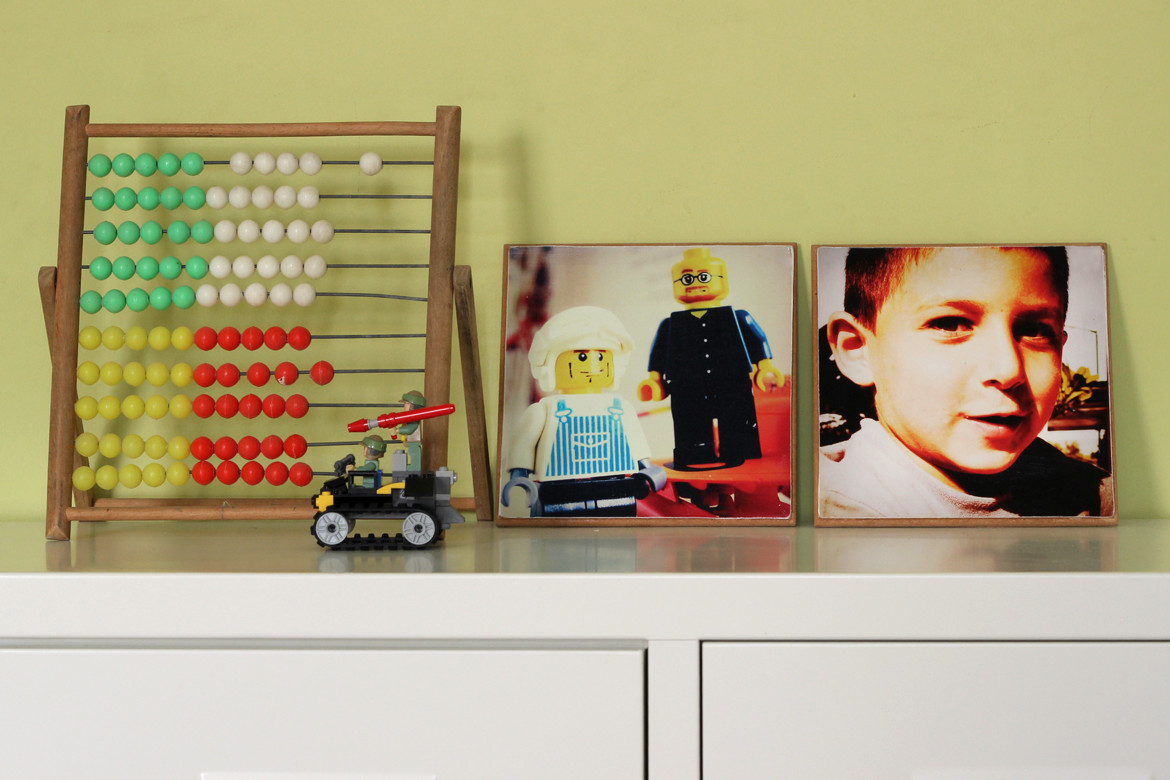 Source: Belivin'Design
18. Geometric Paper Patchwork Art
This art project requires fairly careful cutting, but little artistic skill. Using colored paper and metallic origami paper, you can create a geometric patchwork artwork that looks beautiful and impressive.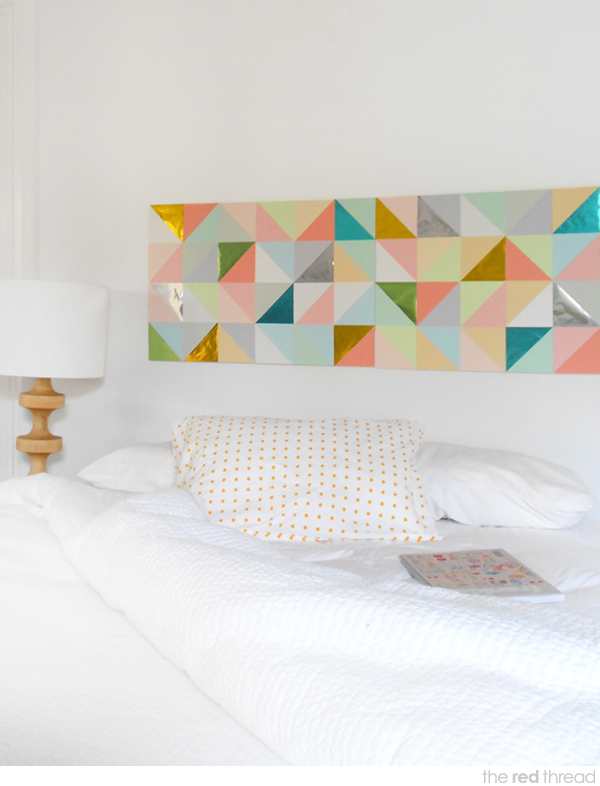 Source: We Are Scout
19. No Sew Resolution Banner
Think of a special and inspiring quote (or name), and make your own simple, yet beautiful banner to hang on your wall.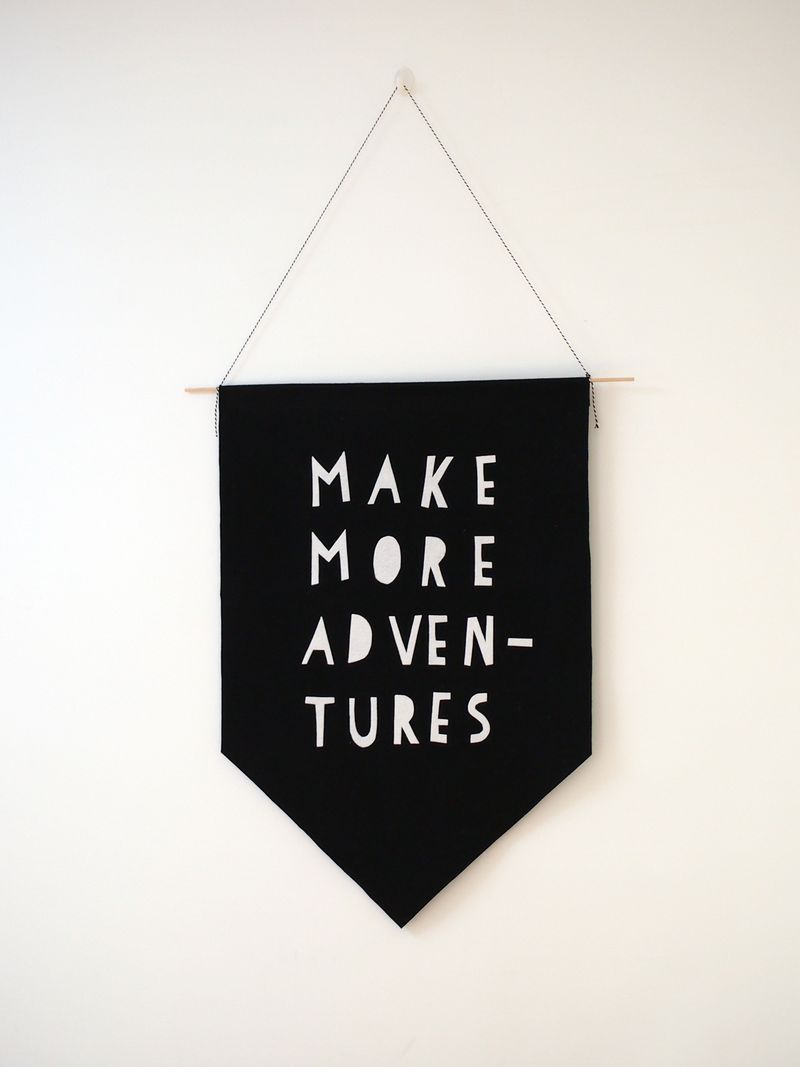 Source: Breathe Happiness
20. Doubled Wall Art
Combine two types of wall art- shadowboxes and plates – for a distinctive way to dress up a blank wall. The options for patterns, colors and styles are endless.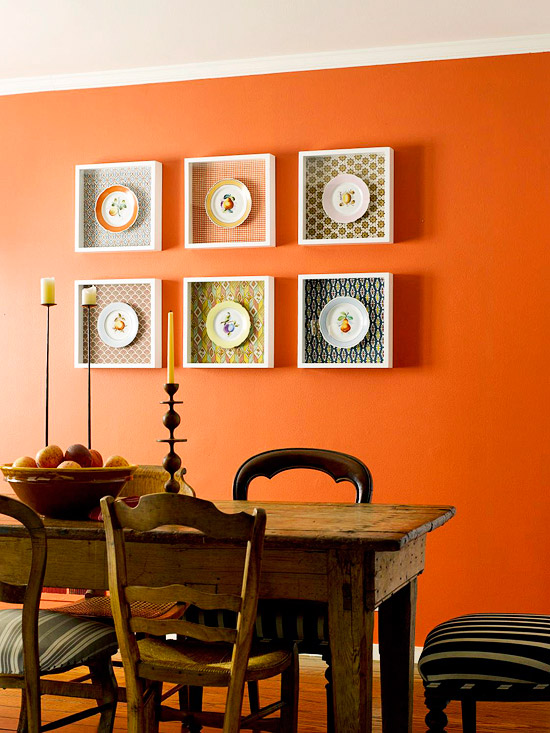 Source: BHG
21. DIY Modern Photo Wall Art
If you love to create artwork for your home with photos of the family that has a bit more personality than an average picture frame- this tutorial is for you. With only a few steps, you can make your very own modern photo wall art, using a black and white copy of your favorite picture and the paint color of your choice.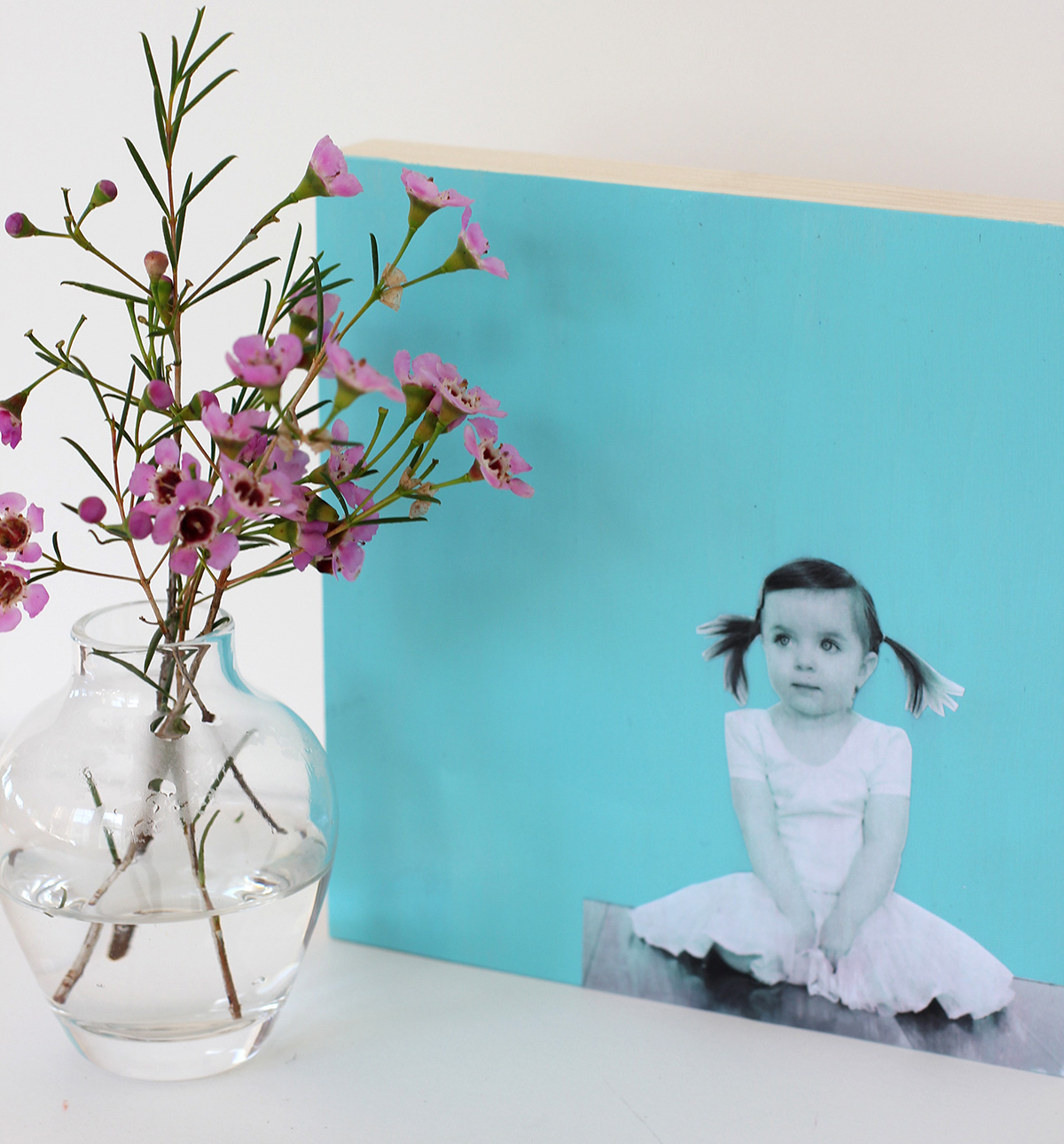 Source: Project Nursery
22.
DIY: Quotes on Canvas
Take a blank or used canvas, magazines and/or newspaper you already read, and create a truly unique wall art with a quote that would brighten up your day!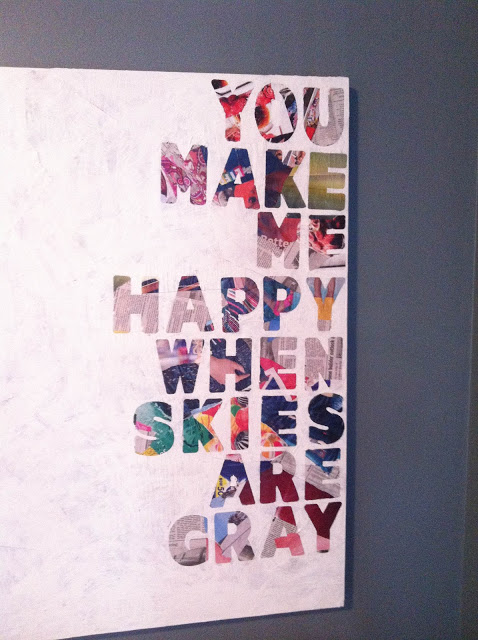 Source: Six 2 Eleven
23.
Wooden Heart Wall Art
Make an Interesting Art Piece Using Tree Branches.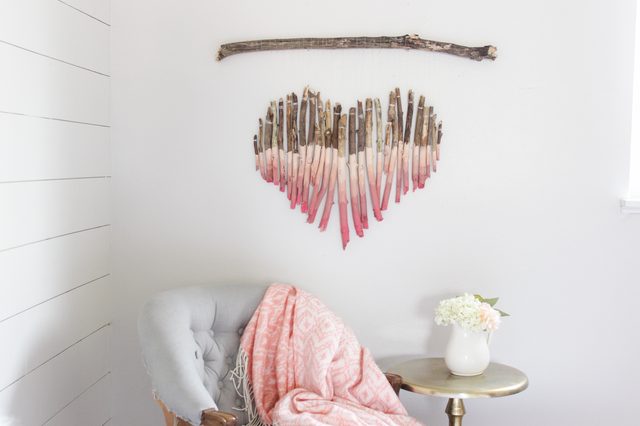 24. DIY Driftwood Photo Display
A super simple and creative way to present your personal or inspirational photos.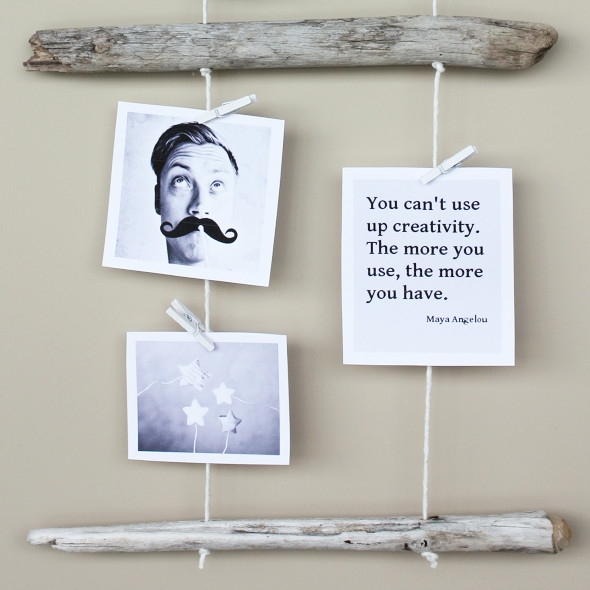 Source: Morning Creativity
Hope you enjoyed these Do-it-Yourself Wall Art Projects ideas.
Want to get updates on new posts and access to our freebies collection?
Join Our Newsletter: