"The world is full of cactus, but we don't have to sit on it"
Will Foley
Printables by Belivin' Design: A set of 4 succulent art prints in black, white and gold.
These fabulous modern succulents printables are free! Decorate your home with these art prints, they will be perfect for any space from your living room to your kitchen or working space. You can also use them as stationary cards or postcards. Feel free to share it with your friends!
Size: 6X8 in, 14.8X21 cm.
Click here to download
ENJOY!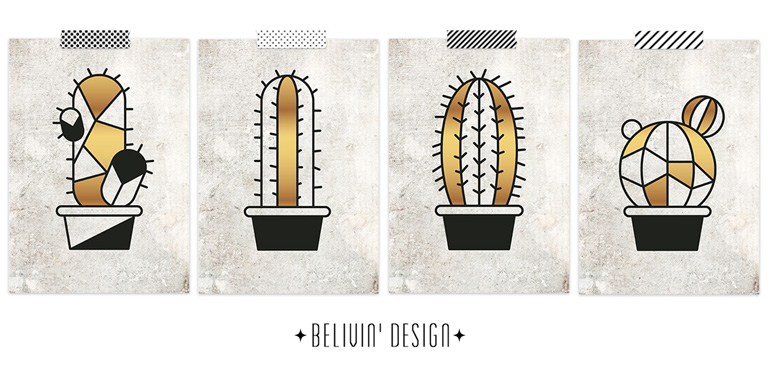 Please note:
This file is for your personal use only, you can download and print it as many times as you like but you can't sell it.
For more Succulents wall art ideas
Don't miss our next free printable, Subscribe for updates :